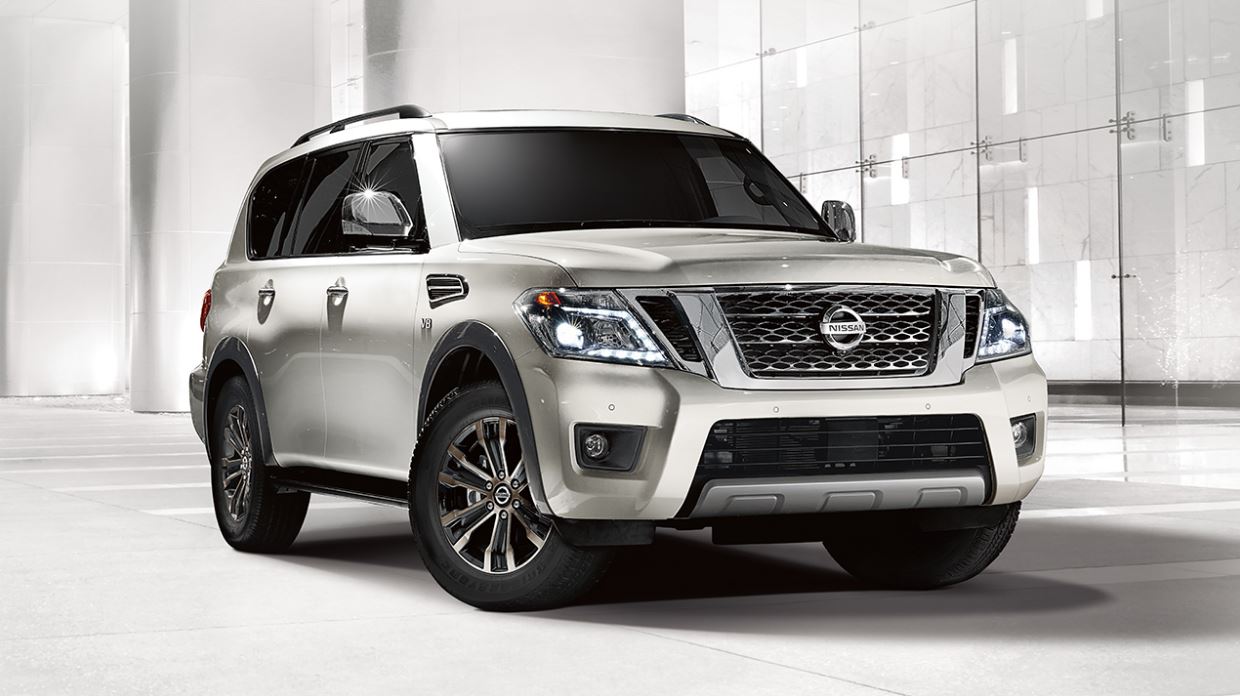 At West End Nissan we don't play games. We let our vehicles do the talking. Just take a look at the impressive roster of new vehicles. There's the 2018 Nissan Maxima, which is turning heads all over the Edmonton area, or perhaps, going in a different direction, there's the all-new 2018 Nissan Frontier, which is changing the way people look at the pickup truck vehicle class. They're doing it again, this time in the SUV vehicle class with the 2018 Nissan Armada.
The 2018 Nissan Armada is one of the highest rated SUVs on the market. It does excitement and innovation unlike any other vehicle in its class. It's an SUV engineered with the highest levels of technology, with performance from the same DNA as the GT-R, and with efficiency inspired by the Micra. The 2017 Nissan Armada will blow you away.
Take a closer look.
DESIGN


The 2018 Nissan Armada is cut together with an exterior that is pure perfection. A bold new look that is both muscular and delicate simultaneously. It's a masterclass in sophistication that proudly displays the Nissan emblem in the middle of the aggressively styled grille. The 2018 Armada is a masterclass of technological luxury. It uses intelligence through interior features and design to provide a ride that is pure comfort. It's a vehicle both made for long road trips across the country, and leisurely trips around town to run errands. No matter the length or type of your drive, the Armada is designed to make it the best it can be.
PERFORMANCE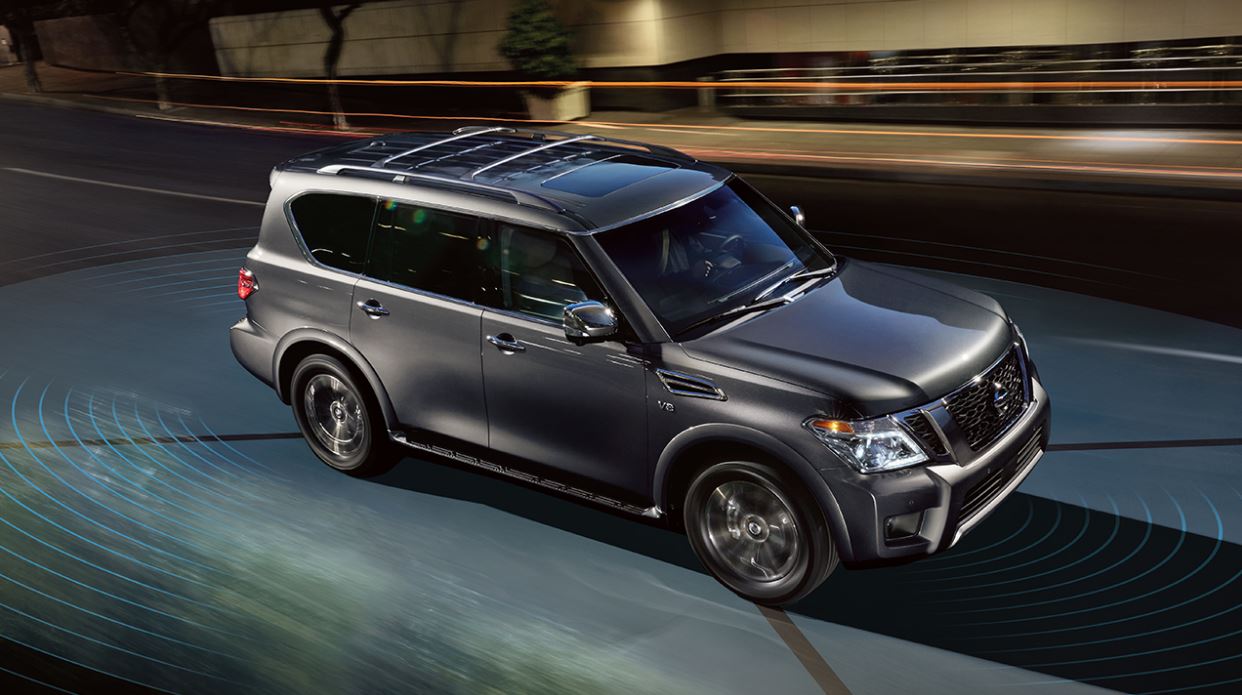 The 2018 Armanda is a hulk in its size and what it offers under the hood. Nissan vehicles have a reputation for expert performance. They brought the modern era supercar to North America and plans on continuing this level of innovation. The 2018 Armada pushes boundaries of power while also keeping fuel economy in check.
Here's what it's packing:
SEATING \ HP \ TORQUE \ TOW CAPACITY
8 390 394 LB-FT 8500 lbs


TECHNOLOGY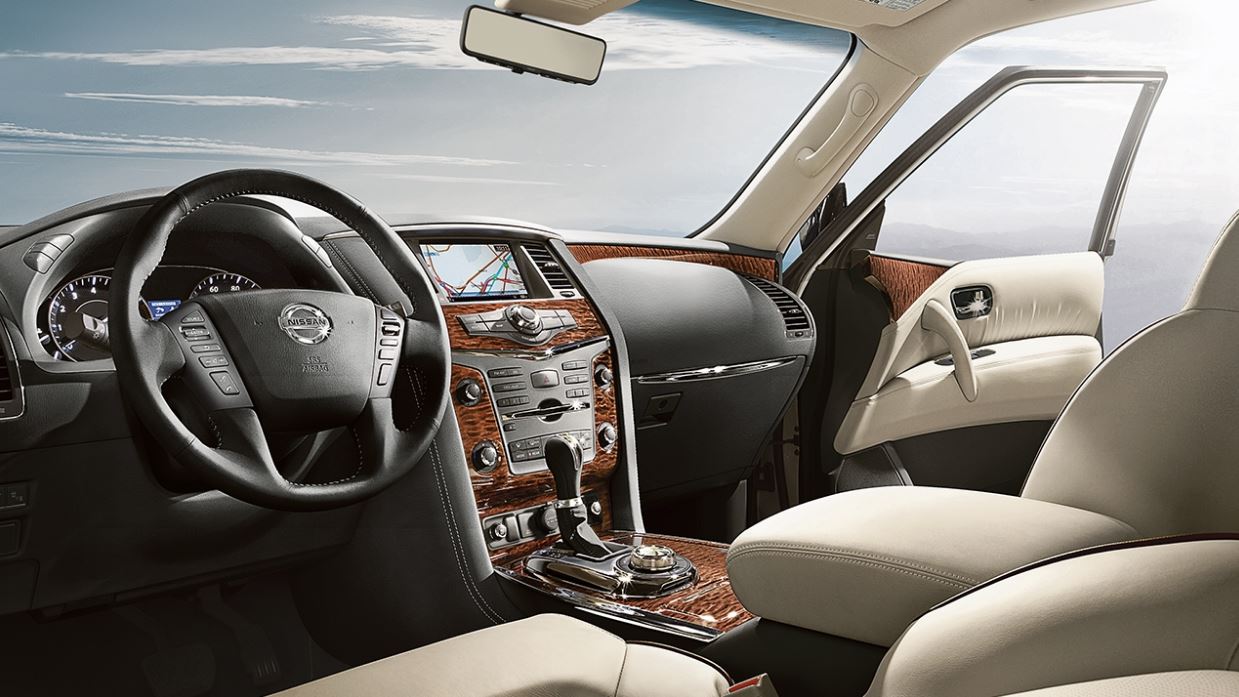 Nissan uses innovation to create exciting vehicles. Through innovation comes expert technological advances, advances you can witness first hand inside the 2018 Armada. The Armada is a vehicle driven by intelligence. Never has that been more obvious that the vehicle's interior and safety features. Technology like heated front seats, Easy Entry, and Quick on the Go access. It uses a hub system run by NissanConnect, a phone-based car app that connects you to a variety of Nissan exclusive services. Through this system, The Armada can help you find restaurants, gas stations, local tourism hot spots, or even call for help in the event of an emergency. NissanConnect also links you to a variety of audio features including SiriusXM satellite radio, which can be heard through an immaculate set of BOSE audio speakers. Factor in Nissan's active and passive safety features such as Advanced Drive-Assist Display and a Rearview Mirror and you have one of the smartest vehicles driving on Edmonton roads. Book a test drive today!
West End Nissan. Straight to the Point.