2022 Nissan Maxima - Interior
At West End Nissan, we stock our new inventory with the latest model releases from Nissan, including the 2022 Nissan Maxima, a sedan with an interior full of the most advanced features. You can stop by our showroom in Edmonton, Alberta, or browse our selection online to explore the new Maxima. We are eager to show you everything new about the 2022 Maxima, and we can't wait for you to visit us for a deeper look at our Nissan selection of models.
Interior Features & Technology
Zero Gravity Seats with 3D Bolsters
The Maxima's front seats feature a sporty design to keep you planted during hard cornering and spirited driving. They also provide a neutral seating position inspired by zero-gravity space travel to reduce fatigue during commutes, making them the perfect seats for daily commutes.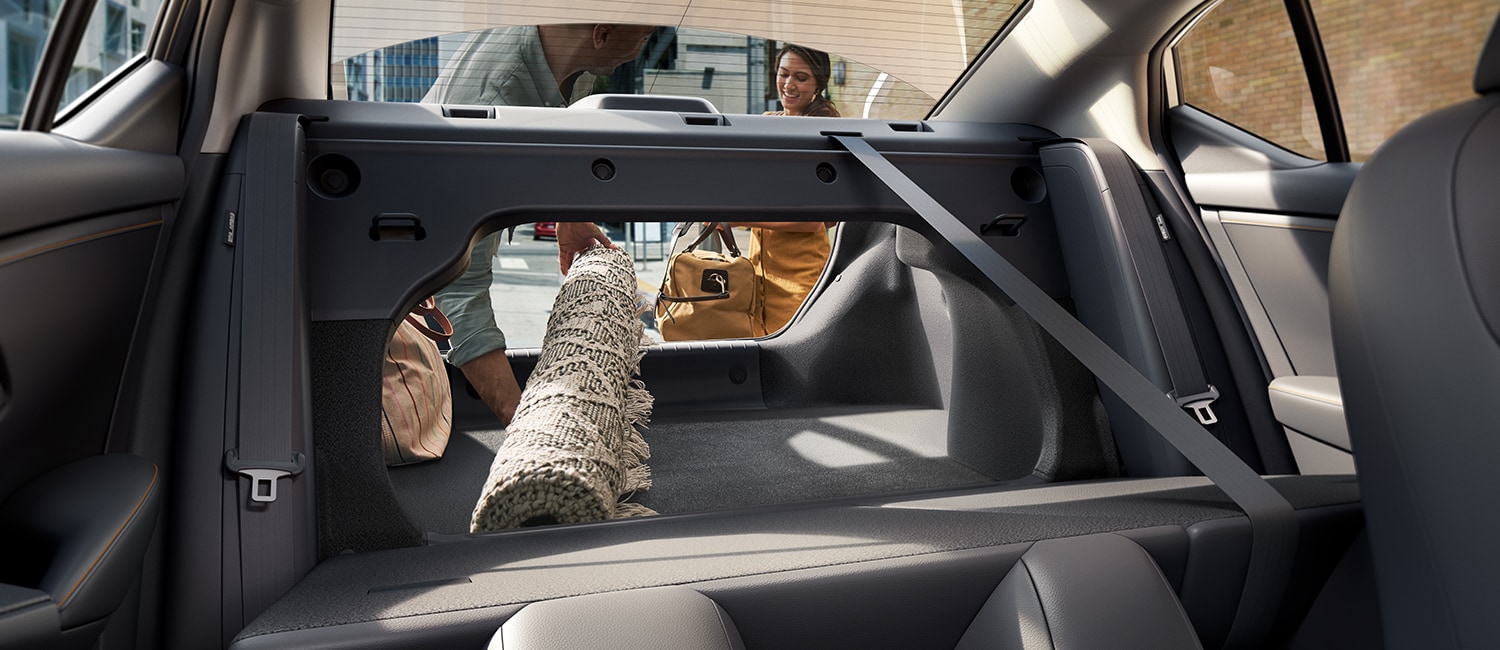 Contact Us
Remote Engine Start System with Intelligent Climate Control
With this standard feature, you can start up your Maxima's engine to warm up before driving, and once you enter the cabin, you will be pleased to enjoy your favourite climate. Thanks to the Intelligent Climate Control, your Maxima will adjust heating or cooling depending on the outside temperature to maintain your preferred setting.
Dual-Zone Automatic Temperature Control
Staying comfortable inside the 2022 Nissan Maxima's cabin is a breeze since it comes standard with rear vents that allow all occupants to enjoy a comfortable commute. Also, with the Dual-Zone Automatic Temperature Control, the driver and passenger can set their preferred temperature preferences and have the system automatically adjust to maintain the desired climate.
Heated Steering Wheel
As an available feature, the Heated Steering Wheel of the Maxima will let you firmly grip the wheel without worrying about getting your hands cold. This feature will also help you begin driving faster during cold mornings by warming up your hands and getting you ready to drive. You will benefit from having this optional feature during Canada's freezing winter, especially if you don't park your Nissan indoors.
Climate-Controlled Front Seats
The available Climate-Controlled Front Seats are a perfect pairing to the Heated Steering Wheel, which provide the front passengers with heating during winter while also featuring cooling for hot summer days. You can adjust the level of heating or cooling desired through knobs that are conveniently located in the centre console.
Memory System
Opting for the available Memory System is a great idea if you tend to share your Nissan Maxima with another driver since it allows you to set two presets for preferences. Through the personal settings, you can create a driver profile that will save the position of your Maxima's driver seat, steering wheel, and outside mirrors. You can also seamlessly change drivers by simply pushing the preset 1 or 2 buttons on the door panel, and your Maxima will automatically adjust everything to your liking.
Rain-Sensing Wipers
The available Rain-Sensing Wipers will detect moisture and automatically begin the wipers to perfectly match the wiping speed to the amount of rain coming down onto your Maxima's windshield. Once the rain stops, the wipers will even turn off automatically.
Power Rear Sunshade
To provide your rear passenger with maximum comfort inside the Maxima, you can opt for the available Power Rear Sunshade, which keeps the cabin cooler during hot sunny days.
Maxima Rear Door Alert
You will never forget anything in the backseat with the Maxima Rear Door Alert, which will notify you through audible and visual alerts before exiting the cabin. This feature will ensure that you check the back seat, helping you never leave anything behind again.
Contact Us
Don't hesitate to contact us to schedule an in-depth walkthrough or a test drive to get a closer look at the 2022 Nissan Maxima and its many feature offerings.