NISSAN
The automotive industry is one of the most ruthless around. With manufacturers waging a constant battle to create the sleekest, most efficient, and best vehicles possible. This has-as fierce competition usually does-benefitted the customers enormously, leading to amazing innovation, stellar safety, and incredible advances in the automotive industry. Competition breeds creativity, and Nissan is one of the most competitive brands around! Here at Edmonton's West End Nissan, we truly believe in the ability of the vehicles we sell, and we are happy to compare them to any of their competitors. Click on any of the links below to see how Nissan stacks up against the competition!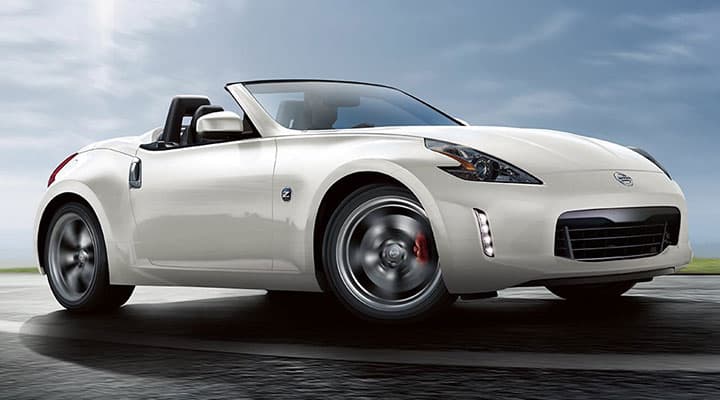 2020 Nissan 370Z
Performance is still a one-letter word. With the Nissan 370Z, you'll enjoy up to 350hp and 276 lb-ft of torque. Dynamic aesthetics and a sporty wing combined with a luxurious interior. Whether you're looking for the coupe or the Nismo, you can choose from six different models, and with a starting MSRP of $30,498.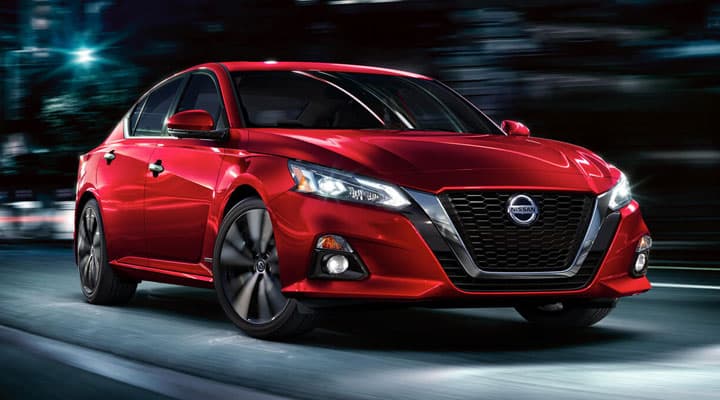 Back-to-back winner of the IIHS Top Safety Pick Award for 2020 and 2019, the Nissan Altima has a 2.5L DOHC 4-cylinder engine, delivering 182hp and an ample selection of safety features. With a starting MSRP of $28,098, you'll have your choice of three models to choose from including, the S, SV, and Platinum editions.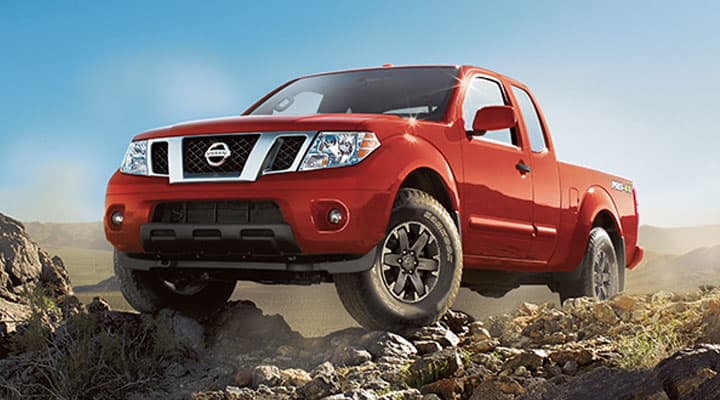 2020 Nissan Frontier
Power, performance, and practicality wrapped into one package is the 2020 Nissan Frontier. With upgrades to a 4.0L DOHC 6-cylinder engine, the Nissan Frontier delivers 261hp and 281 lb-ft of torque, which is perfect for any job at home or the job site. Choose from seven unique models with a starting MSRP of $24,598.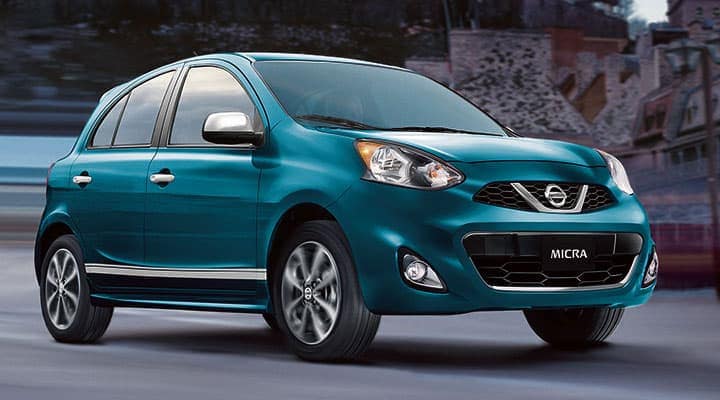 2020 Nissan Micra
Voted the 2019 Best Buy from The Car Guide, the 2020 Nissan Micra is practical and affordable. The 1.6L DOHC 4-cylinder engine delivers 109hp and an impressive 8.6/6.8L per 100km fuel consumption. Choose from three unique models, including the S, SV, and SR, and an affordable starting MSRP of $10,488.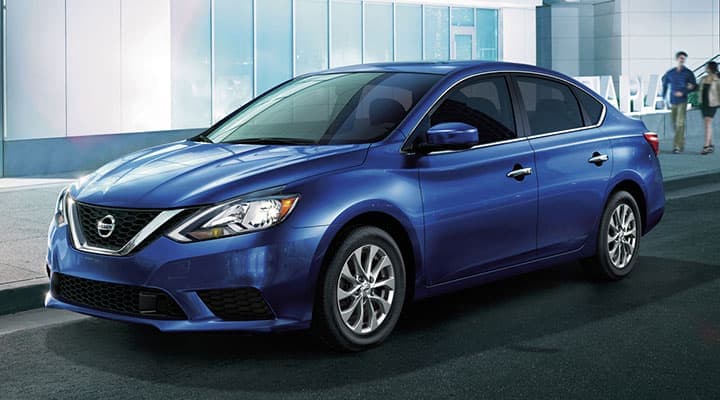 Winner of the 2018 and 2020 IIHS Top Safety Pick Award, the Nissan Maxima packs a powerful punch and offers the latest in safety innovation. With a 3.5L DOHC V6 engine, the Maxima delivers 300hp and 261 lb-ft of torque, and with three models to choose from, you can purchase yours today for a starting MSRP of $41,140.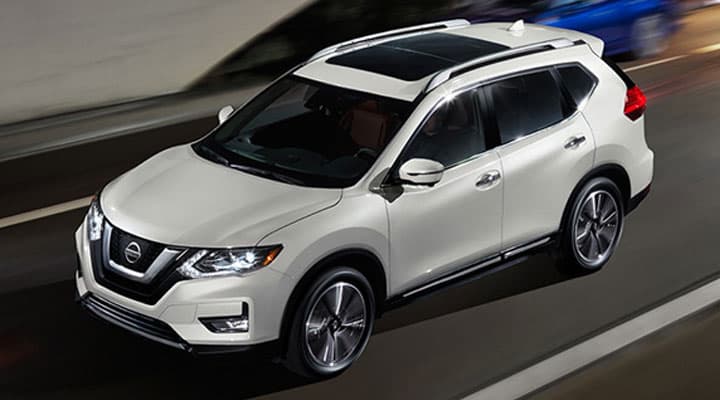 2020 
Nissan
 Rogue
Winner of the 2019 IIHS Top Safety Pick award, the Nissan Rogue delivers style, comfort and innovation. With a 2.5L DOHC 4-cylinder engine, the Nissan Rogue delivers 170hp. With four unique models to choose from and a starting MSRP of $27,498, you'll ride in comfort, safety and style.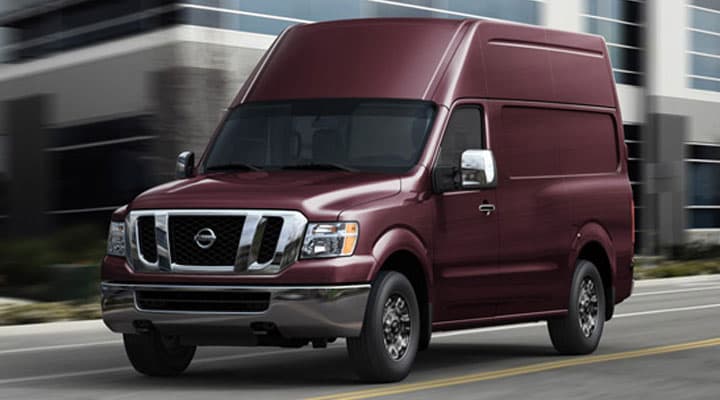 2020 Nissan NV Cargo
Nimble, quick, and tough, the Nissan NV200 is the small everyday van that's big on taking business opportunities. With a total interior cargo volume of 5,049L, and a 2.0L 4-cylinder engine delivering 131hp, the Nissan NV200 is available in two models: the S, and SV. With a starting MSRP of $26,698, you can purchase one today for your next job.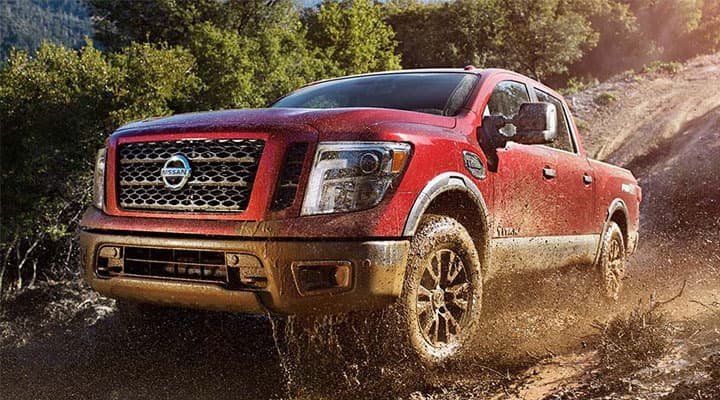 2020 Nissan 
Titan
Winner of the J.D. POWER award, the Nissan Titan makes innovative safety and tech features standard. With a 5.6L DOHC V8 engine delivering 400hp and 413 lb-ft of torque, you'll haul more than ever. Choose from three models and multiple options. With a starting MSRP of $60,998, the Nissan Titan is redefining light-duty pickups.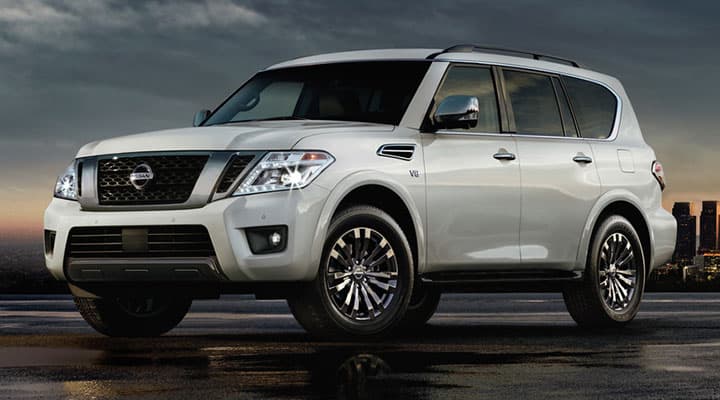 2020 Nissan Armada
Conquer the great outdoors in the Nissan Armada. Balancing rugged utility with a refined and sleek design, the 2020 Armada puts you in stylish control of every environment. From a roomy, premium interior, to 4×4 capability and a litany of safety technologies, the Armada is a full-sized SUV that covers all the bases. Whether you're hauling a trailer, cargo, or passengers, this fully adaptable Nissan SUV is flexible to meet your daily needs.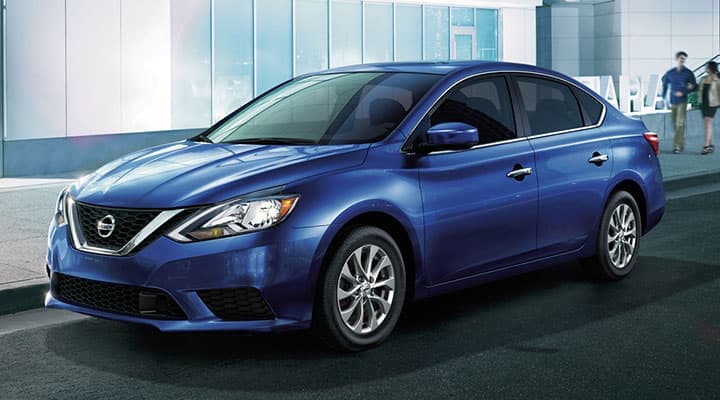 2020 Nissan Sentra
The Nissan Sentra is your ticket to a modern-day driving experience. Highlighted by its Nissan Intelligent Mobility technology system and an interior that is comfortable, spacious, and stylish, the Sentra provides efficient city driving that keeps you safe and secure around every street corner. Its technology ranges from driver aids that keep you protected to connectivity features that easily let you link your phone to your car.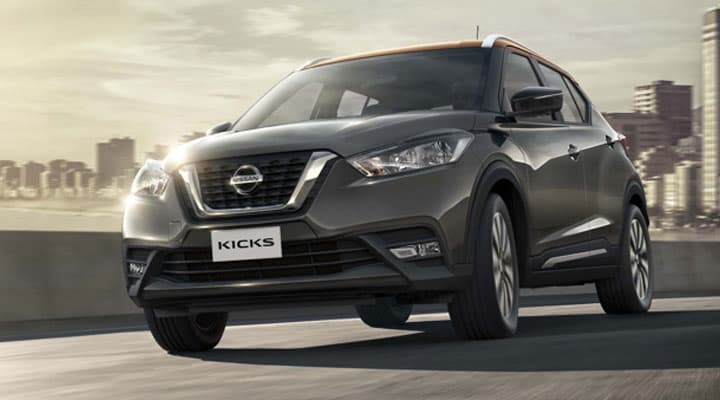 2020 Nissan Kicks
Set yourself apart on the road in the stylish and inventive Nissan Kicks! This Nissan Juke replacement brings the "you" out in your car, with eye-popping colour options (from the Kicks Colour Studio for all your personalization desires) and a two-tone roof over its wonderfully unique design.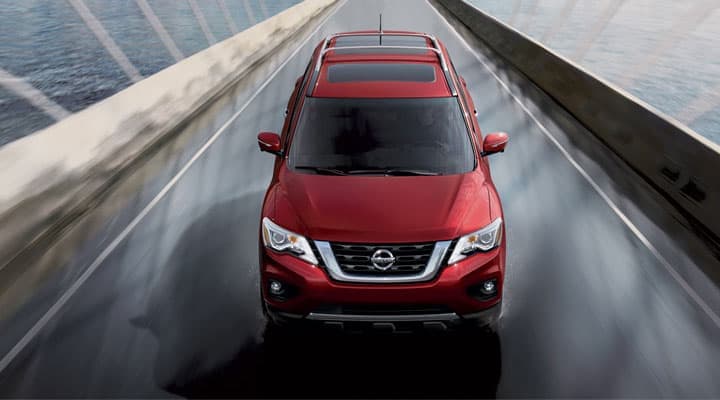 2020 Nissan Pathfinder
The 2020 Nissan Pathfinder continues to embody the spirit of the sport utility vehicle. Powerful and versatile, the Pathfinder doesn't showcase a lifestyle, so much as adapt to what yours entails. The 2020 Pathfinder is as at home in the city as it does in the backcountry.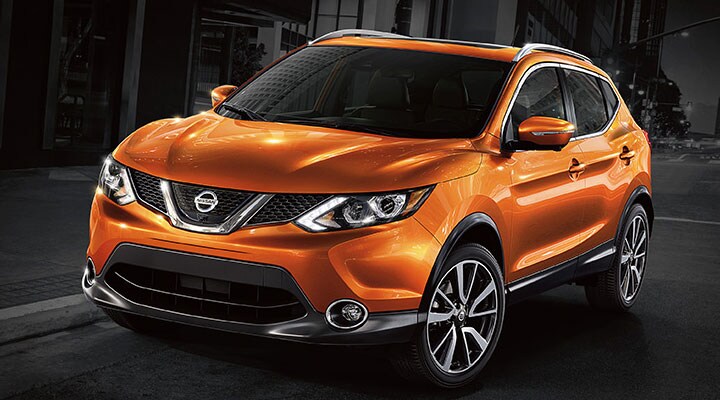 2020 Nissan Qashqai
Sit atop the city landscape in one of the most famous Nissan SUVs, the instantly-recognizable Nissan Qashqai. This dynamic crossover gives you an unforgettable view from its stylish design, commanding attention around every turn.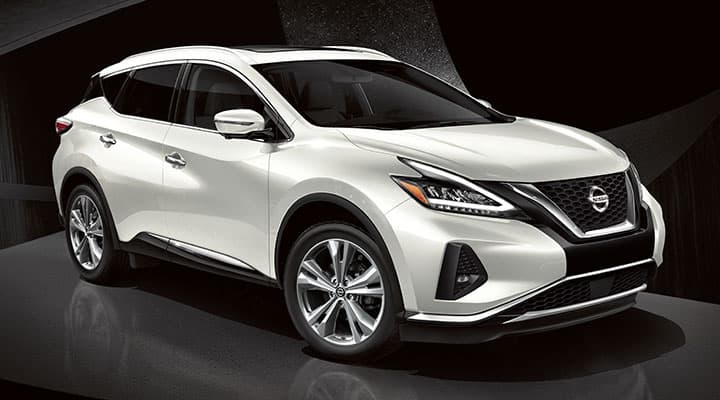 2020 Nissan Murano
Offering an otherworldly blend of technology, performance, and style, the 2020 Nissan Murano is the premier mid-size crossover on the market. Versatile, smart, and incredibly luxurious, the Murano competes with crossovers well out of its modest price range-starting at only $32,898-while setting a standard most could only hope to attain.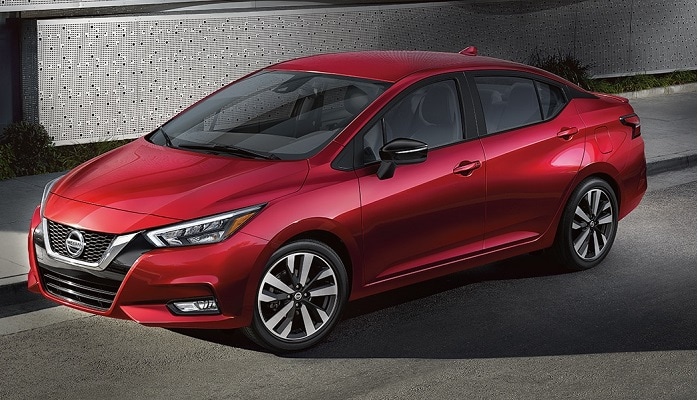 2021 Nissan Versa
All-new for 2021, the Nissan Versa is practical but with a punch. A standard 1.6-litre with 122 horsepower and 114 lb-ft of torque offers efficiency and power. An abundance of standard and available technology for a world in constant change offers to make every drive more confident. So come and experience a sporty exterior and a sleek interior in one package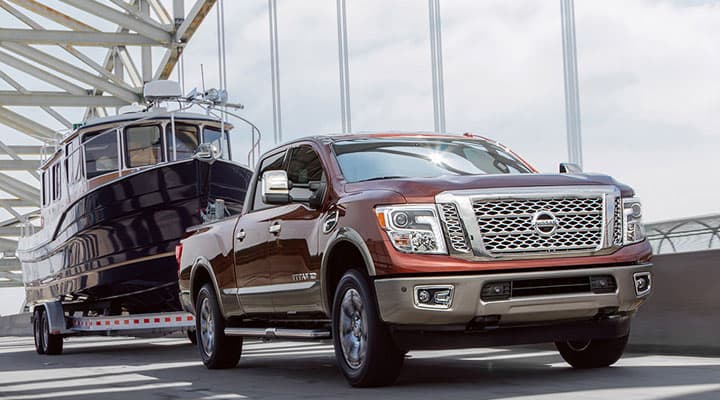 2020 Nissan Titan XD
The Nissan Titan XD is the pickup truck for everyday work. Straddling the line between heavy and light duty, it can easily accomplish everything from tough-working tasks to day-to-day commuting in comfortability and style.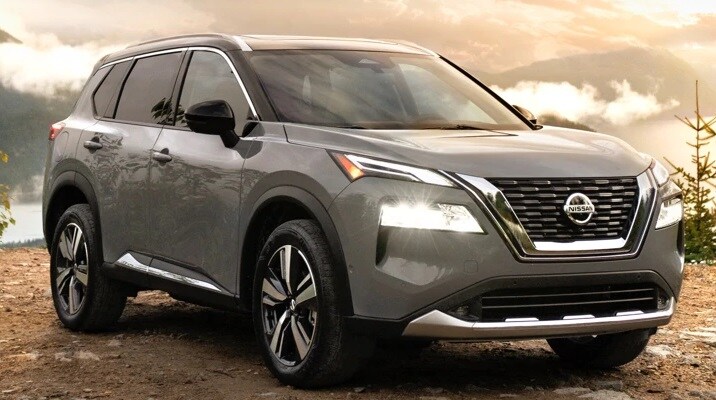 2021 Nissan Rogue
The all-new Nissan Rogue is the future of the compact SUV segment. Its beautiful exterior design language, refined interior cabin and abundance of technology are sure to catch your eye. You deserve exceptional from your crossover, so a 2.5-litre 4-cylinder producing 181 horsepower and 181 lb-ft of torque is ready to create an extraordinary experience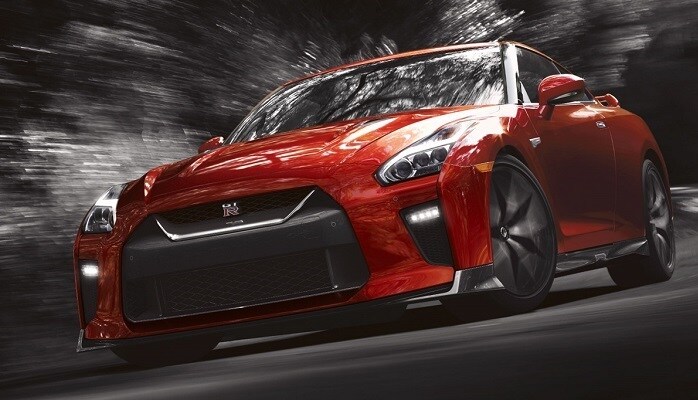 2021 Nissan GT-R
The legend lives on. The 2021 Nissan GT-R is a supercar that was sculpted by the wind paired with a powertrain built by the hands of master engine builders. The results are unprecedented; a 3.8-litre twin-turbo V-6 produces a neck-breaking 565 horsepower and 467 lb-ft of torque; if you need more, the Nismo tuned bumps it up to 600 horsepower and 481 lb-ft of torque.