2022 Nissan Sentra in Edmonton, AB
2022 Nissan Sentra in Edmonton, AB
The 2022 Nissan Sentra is one of the most popular sedans on the market. The 2022 Nissan Sentra style is sporty and fun. This compact sedan offers loads of features. Its interior is warm and comfortable with modern connectivity features. Under the hood, the 2022 Sentra is reminiscent of a sporty vehicle and incredibly fuel-efficient. A plethora of safety features make this car a perfect choice as your daily companion. Browse our new inventory of Nissan models at West End Nissan Edmonton to find this stunning vehicle in all its trim levels and available options.
Related Articles
2022 Nissan Sentra Interior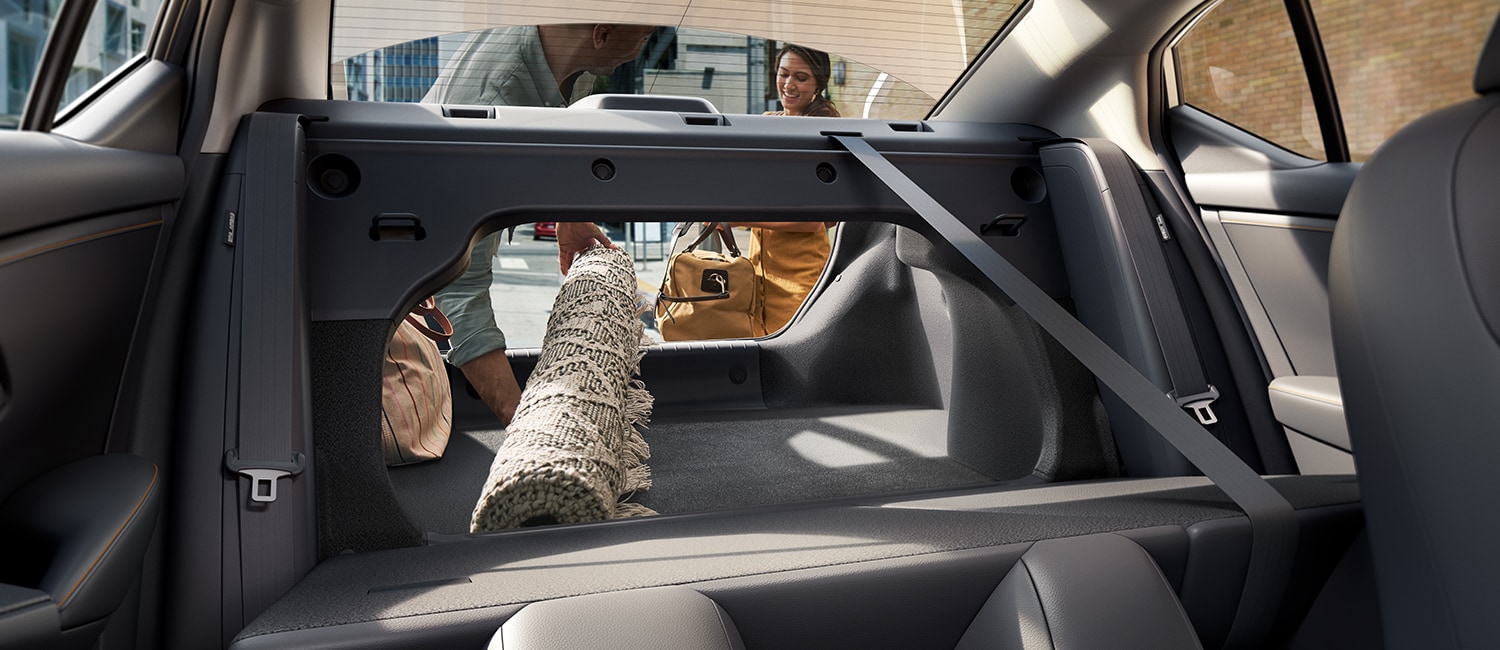 Interior Style
The 2022 Nissan Sentra seeks to provide comfort in every detail. Supportive and plush heated front seats are perfect for Canadian winters. A heated leather-wrapped steering wheel is also available on the 2022 Sentra. The quiet cabin reduces outside noise and is spacious enough for five adults. For a compact sedan, the 2022 Nissan is surprisingly spacious. It has plenty of legroom, headroom, and cargo space for all your needs. It has a cargo capacity of 405 litres, but its rear seats can fold down for even more space.
2022 Nissan Sentra Exterior
Exterior Style
One of the highest trims, the SR Midnight Edition, transforms this cheerful vehicle into a mysterious and attractive sedan. The Sentra Midnight Edition comes with 18-inch gloss-black wheels and dark gloss black grille, rear spoiler, and rear diffuser. Low, wide, and sleek, all the 2022 Nissan Sentra models are designed to feel and look sporty. Aerodynamically designed, the 2022 Sentra glides through the wind effortlessly. Every sleek line and daring curve of the 2022 Nissan Sentra is full of character. This vehicle might be compact, but it radiates personality through an aggressive grille with a characteristic honeycomb pattern and distinct headlights and taillights.
2022 Nissan Sentra Connectivity
The 2022 Nissan Sentra performance is powered by a fun-to-drive 2.0-litre four-cylinder engine with 149 horsepower and 146 lb-ft of torque delivered to the front wheels. It has all the feel of a sports car without the fuel consumption of one boasting an impressive 6 L/100 km highway fuel economy. You can get the 2022 Sentra in your choice of either a dynamic six-speed stick shift manual transmission or a more responsive and efficient Continuously Variable Transmission. Its D-shaped steering wheel, sport suspension, and dynamic handling make it a joy to drive. It also delivers solid stopping power with brakes that come to a complete stop in a class-competitive record time.
2022 Nissan Sentra Safety and Driver Assist
Reliability and safety are the number one concerns of the 2022 Nissan Sentra. The 2022 Sentra received the highest grade, a five-star overall safety rating, from NHTSA. The IIHS named the Sentra 2021 a Top Safety Pick. Nissan packs its compact sedan with a load of standard driver-assistance technology. All Sentra trim levels come standard with automatic emergency braking, rear automatic emergency braking, blind-spot monitoring, rear cross-traffic monitoring, and lane departure warning. Select trims add adaptive cruise control and a 360-degree camera system.
Purchase the 2022 Nissan Sentra
Contact us to test drive and purchase the 2022 Nissan Sentra in all its glory. We are located in Edmonton, Alberta, and are here for you whether you're from St Albert, Sherwood Park, Beaumont, Leduc, Spruce Grove, Devon, or Stony Plain.
2022 Nissan Sentra - Online Inventory